With its fleet of 180 trailers, 150 tank containers and 200 bulk containers, Setras has captured the market regarding both road and intermodal transport.
Setras was created for transporting liquids in tanks, but over the years it has equipped itself with tipping, tilting, demountable and hook lift machinery, to guarantee the transportation of all types of goods.
The company Setras has three different logistical bases throughout the country, the registered office is at Narni (TR) and its two operating subsidiaries are located in Trecate (NO) and in Priolo Gargallo (SR), where there is based all vehicles and specialized staff.
At the headquarters in Narni, we are equipped with a workshop garage for internal maintenance and an industrial washing system for cleaning the tanks. Quality on the road, customer focus, work place safety and respect for the environment is the motto that has always distinguished the company Setras.
Company History
Three Generations for a Leader company in Special Transports.
Setras was founded in 1980, for the transfer of a business branch of GETI SpA, a company founded in 1950 by Eligio Giovannini, the first generation of the dynasty.
Alberto Giovannini, son of Comm. Eligio, Eligio, had the intuition to transport liquid sulfur from the Italian refineries, to the chemical production, agriculture and wine industry.
At the beginning of the 90s, as in Italy the major refineries were in the south and the production companies in the north, invested in intermodality (road / rail) and began a journey that will prove successful in the future.
In the years 2000, Amedeo Giovannini commercial director and third generation, understands the importance of the transport of industrial waste, acquires all the national and international authorizations and traces the road that will project the Setras towards the current Core Business.
Today the company is managed by Stella Giovannini (Director of the company) and Amedeo Giovannini and can boast a clientele of primary importance, both in the chemical sector and in the industrial waste sector.
COMPANY PROFILE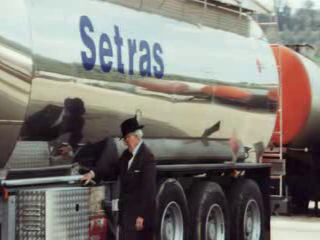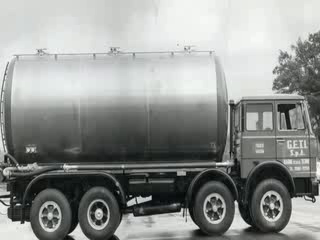 Commendatore Eligio Giovannini, founder in 1950 of the Company GETI SpA.